Welcome to our wedding page, and thank you so much for visiting! Here you can find important information about our registry, learn more about the ceremony if you are attending, and discover our love story.
~ Natalie Mayo & Cole Edmonson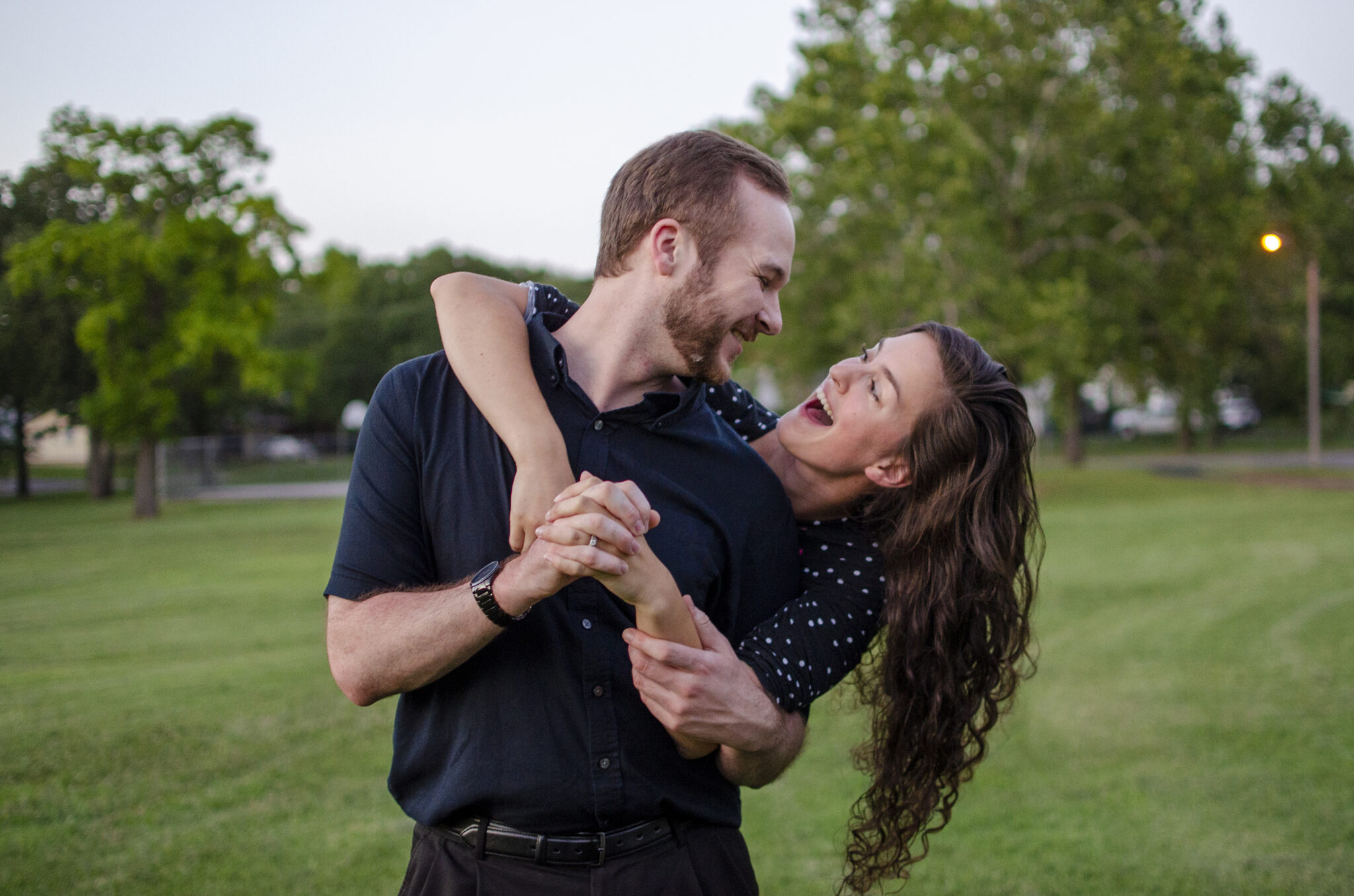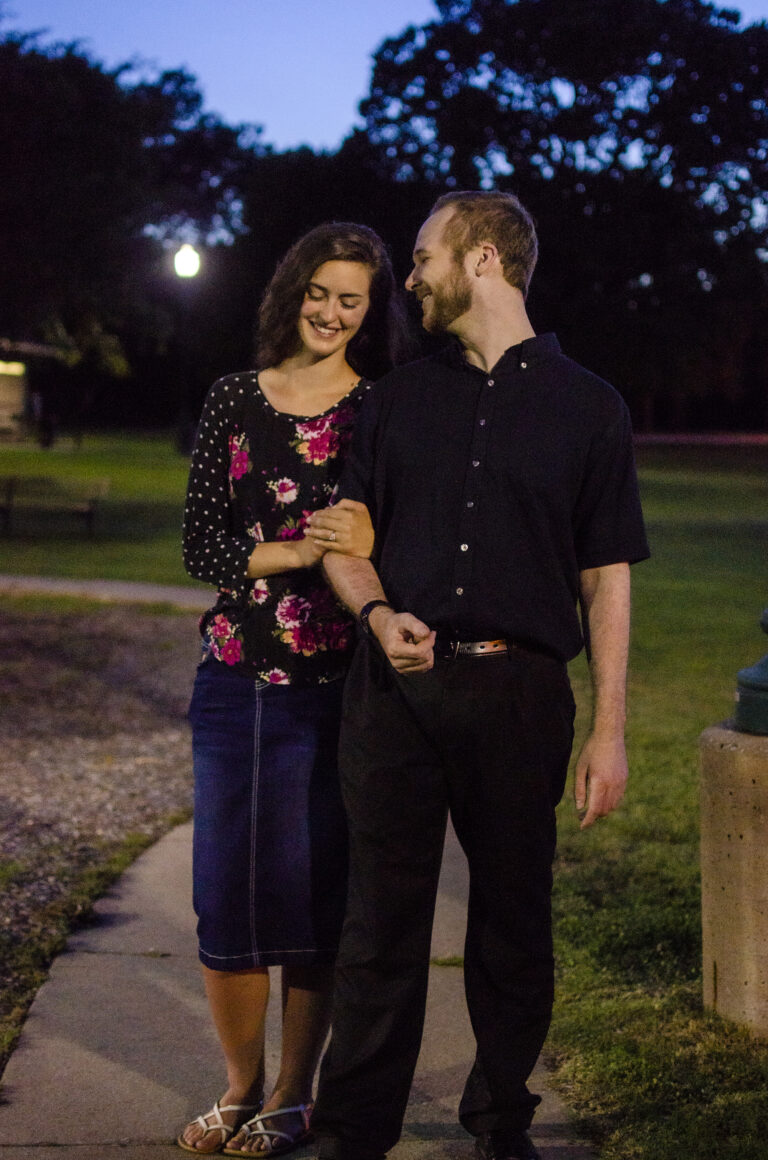 Our Social Media Hashtag
#QueenNatKingCole

For all the wedding pictures – thank you so much for sharing!
COVID Information
Please be aware that our wedding ceremony will be tightly-packed and indoors, while the reception will be outside. Proper social distancing will simply not be possible; for your own safety (and that of others), please do not come if any of the following apply:
If you have any symptoms or signs that you may be carrying the virus*
If you have any vulnerability or higher health risk in contracting the virus*
*: If you have been invited to the wedding but cannot come due to one of the reasons above, please mention this in your RSVP message. We are planning on having a live stream viewing option available; more details to follow.
Please be respectful of others' preferences regarding social distancing during the ceremony; we know this is a time of joyfully coming together and celebrating closeness, and we won't be policing people's proximity to each other during the event, but please understand that we have some family members with sensitive health who still really want to attend, and we'll do all we can to minimize their exposure risks, so please be considerate and ask others before coming close and making physical contact.
Time Capsule
Please write a note to our future selves! We will have a special table at our wedding where you can write a personal note and place it in a time capsule that we are planning on opening for our 25th anniversary (in 2045!). Please share a few thoughts in this box for us and our family as we look forward to God's will for us in the future!
As a soon-to-be-married couple, we are so grateful for all your generosity in helping us start our new life together! Thank you so much for sharing in our joy for God's goodness and helping us celebrate.
Please know that Natalie is moving and we simply cannot bring any physical items with us on our road trip back to Oregon and are therefore unable to accept these in person at our event (unless they're small enough to fit in a card or envelope). We are so deeply thankful for your understanding and support.
For physical items that we still need, please visit our gift registry below and have them shipped to our home.
We're especially grateful for cash gifts; not only are they more portable, please know that any funds you contribute will help us save for the future and be able to take some special trips together in growing as a couple.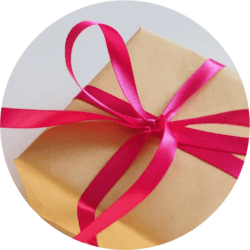 Great Registry Gifts
Choose from the remaining things that we need: we have listed a variety of both household items (for beautifying our new home together) and tech devices (for collaborating on creative projects and Natalie's schoolwork)
Reminder: Natalie is moving, and we cannot accept physical gifts in AL before we drive back to Oregon. Thank you.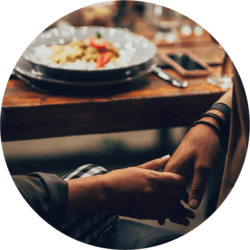 Romantic Date Night
Help us grow closer as a couple by providing us with money to go out on a date together! Whether it be a delicious meal or a fun activity, your gift will allow us the opportunity to enjoy an evening where we're able to focus on our relationship by going on a special outing together.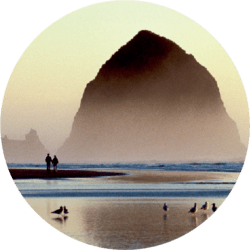 Honeymoon Memories
Sponsor a special 'honeymoon add-on' for the two of us! We love going on special activities together; help us make more memories as newlyweds by funding some extra vacation stops and special sight-seeing opportunities for our once-in-a-lifetime trip.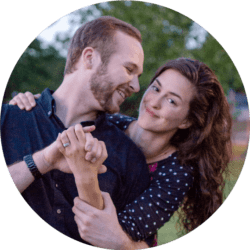 A Brighter Future
In January, we will be embarking on a new journey together as Natalie begins an online Masters program at Liberty University! This will provide her with the education and credentials she needs to write books and publish other materials that will bless both our family and the Church at large. Please help us pay for schooling and invest in the future!
Thank you again so much for blessing us as a couple; you're making such a difference by helping us get started as a family, and we're so grateful for you!
I am so excited to introduce you to the loveliest lady I know, my beautiful best friend, Natalie Mayo.
Ever since I was a little kid, I've dreamed of meeting a girl who loves the Lord, whom I could start a family with, someone whose goals and values and dreams match mine. Someone who is incredibly beautiful… and yet very wholesome and modest. Someone who is dazzlingly brilliant and intellectual… and yet sweet and humble. Someone who is serious about the important and eternal things in life… and yet not afraid to laugh and enjoy each fleeting moment that God has given us to rejoice in. Someone who wants to work hard and make a difference in the world… and who also sees the roles of wife and mother as significant ways to do that.
"An excellent wife who can find? She is far more precious than jewels." – Proverbs 31:10
If there's one thing I have noticed and loved about Natalie, ever since I met her, it's that she seeks after excellence in every area of her life. My first contact with her was through her doctrinal website (which you're currently visiting), in which she so thoughtfully ponders and shares the personal attributes of God and how they should truly shape our lives. I first fell in love with her thinking and her writing; she's a nerdy Christian homeschooler like me, and when I first sent her that 922-word essay on Christmas to ask further about her beliefs, she composed the most engaging and caring message in return… a 1,244-word email that arrived just a few hours later, and she blew me away in her depth and devotion to the Lord. Whatever her hand finds to do, she does it with all her strength. (Ecclesiastes 9:10)
"Two are better than one, because they have a good reward for their toil. For if they fall, one will lift up his fellow. But woe to him who is alone when he falls and has not another to lift him up!" – Ecclesiastes 4:11
I have been longing for a friend whose gifts and desire for creative ministry and discipleship complement my own… someone whom I can trust to have my back in a firefight, when we're in the trenches together, serving the Lord as one. Never have I experienced such joy and been so inspired to continue growing in my relationship with God first and foremost as when I'm with this young lady… her perseverance, her faithfulness to follow Jesus even when it hurts, her boldness and willingness to step out and take risks in order to advance His kingdom and bring blessings to those around her… her desire to speak the truth and set people free, even when they mock her and try to bring her down… I have never met such a woman so fiercely dedicated and committed to giving her life for God's glory, and it's the most attractive thing I've ever seen.
"Finally, brothers, whatever is true, whatever is honorable, whatever is just, whatever is pure, whatever is lovely, whatever is commendable, if there is any excellence, if there is anything worthy of praise, think about these things." – Philippians 4:8
Over the last seven months, Natalie's patience and kindness and encouragement and love are what God has often used to bolster and bless me… I find her so lovely, inside-and-out, and she draws my eyes, not just to her own beauty, but especially to His. I have been so blessed to get to know this treasure of a woman, this incredibly smart and funny girl who is such a delight to me.
"He who finds a wife finds a good thing and obtains favor from the LORD." – Proverbs 18:22
I was blessed to visit with her again this July, and I asked Natalie if she would be my wife… now I'm all the more excited and greatly rejoicing, because she said 'yes!' I will get to meet with my best friend in front of the altar and we'll kiss for the first time… I'll get to keep her and love on her for the rest of my life. Rejoice with me, for God is so good and He's brought this amazing lady into my life to stay.
~ Cole Edmonson
It was Christmas morning, 2019. I woke up feeling completely alone, and over a thousand miles from home. I snapped a photo of my empty fireplace and captioned it with a joke about singlehood and "Santa only left me coal." A few hours later, I noticed I had a new email in my Berean Holiness account. Little did I know the following words were about to radically change my life:
"…I've read most of the articles on the site, and you guys have a very straightforward, personable, and comprehensive writing style that captures each topic so well. Your attention-to-detail in comparing each given tenet/claim of Holiness teaching to the Word of God is superb, while the pacing keeps my attention…
"I find you, your values, and your interests to be highly attractive, and I wanted to ask you a few questions to see if this might go anywhere…"
Upon completing his articulated, point-by-point essay on why he believed we may be compatible, the 26-year-old left me links to his home church and statement of faith, the pro-life organization where his bio described him as the Marketing and Communications Coordinator, his social media accounts, and his page on SermonAudio. I listened to one of his sermons and by the time I finished my decision was made—I had to give this man a chance.
The last eight months have been an incredible ride. We've done everything in our power to get to know each other as thoroughly as possible: emails that take 3 hours to write, weekend flights in and out of Colorado, temporarily moving to Oregon, theological discussions that last until 7am, grilling each other's friends and family members with questions, and much more.
I am now confident that my heart is not only being pursued by a nerdy homeschooler, but by one of the godliest, kindest, most compassionate, considerate, genuine, intelligent, ministry-minded, young men I've ever been privileged to know.
When he asked me to be his wife, I couldn't think of a reason in the world to turn him down. I'm convinced we'll work better together for our Lord than we could ever do apart. We share strong family values and a deep love for the Body of Christ. We both greatly value outreach, discipleship, Bible study, and fellowship. We bring unique skill sets to the table; we can hardly wait to combine them in an effort to serve churches, nonprofits, and ministries for the glory of God.
As for that coal Santa brought me last Christmas? Well, I didn't just get coal, I met Cole. And leave Santa out of it, this miracle can only be attributed to God. ❤️
~ Natalie Anne Mayo