Welcome! We're so glad you're here. If you come from a church group known for extraordinarily strict standards, primary emphasis on outward appearance, an "us vs. them" mindset, authoritarianism, and pressuring conformity via fear and shame, then these groups were made for you. Our primary purpose is to help you parse out the historic faith from hyper-fundamentalism and remove the weights that extra-biblical tradition have added to the genuine gospel of grace.
We understand that moving away from hyper-fundamentalism often results in the loss of many friendships. As such, it can be an extremely lonely season. Our community groups are designed to connect you with fellow believers who have walked where you walk and who will provide compassionate support and encouragement. May you find strength in knowing that you are not alone and find courage to unravel truth from falsehood under the illuminating light of God's Word.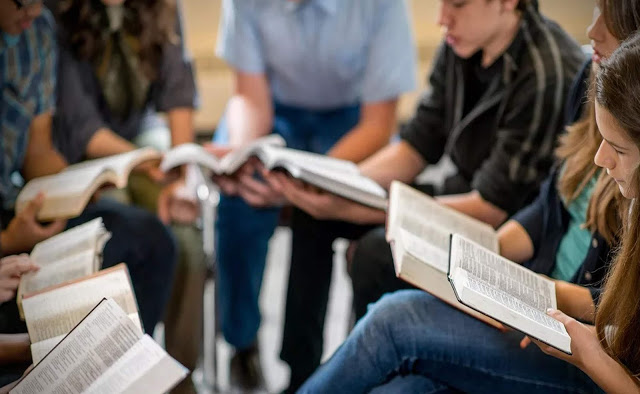 Please note: Community groups are part of our premium content, and as such, are on a donation basis (any amount is accepted, $35 suggested for those who are able). All donations go towards the ministry of Berean Holiness. We greatly appreciate your generosity as we grow as a nonprofit organization and endeavor to better serve/support fellow believers through difficult transitions.
The Oneness Apostolic Gospel Vs. The Biblical Gospel
Brock & Jenna Carroll
Time: Mondays from 5:30 – 7:00 PM (Central Time)
Start Date: September 18th
End Date: November 13th (8 weeks – No Meeting on October 9th)
Recording: Meetings will be recorded and audio files shared with group members only
About the Group: The Bible is clear there is only one true Gospel and to preach another one has major repercussions (Galatians 1:6-9). Oneness Apostolics and similar groups teach a version of the Gospel that is quite different from orthodox Christianity. It can be tough to navigate which is true when you have been taught to think so narrowly for such a long period. To even consider that the entirety of the Gospel does not hinge on Acts 2:38 can be extremely difficult. This small group will give you an opportunity to work through the tough questions surrounding this controversy with people of similar experience.
Is speaking in tongues required for salvation? Which formula of baptism is correct? Does the doctrine of "justification by faith" as held by mainstream Christianity mean sin all you want? If Acts 2:38 isn't the plan of salvation then what is it? If holiness isn't a dress code then what is it? Do I lose my salvation every time I sin? If your background is in the Oneness Apostolic movement, tackling these questions with critical thought can feel like the world is falling beneath your feet. Joining this group will give you a support system to work through these questions biblically while fighting off traditions and biases.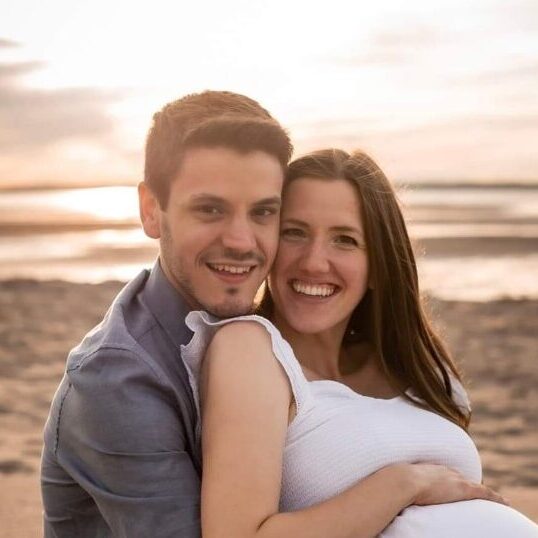 About the Teaching Leaders: Brock and Jenna have been married for four years and reside in New Brunswick, Canada with their maltipoo puppy and wild little toddler. They enjoy hiking, biking and going to the movies, since this was a restricted activity in their former life. They are former youth pastors and assistant pastors in the United Pentecostal Church International (UPCI), the largest Oneness Apostolic organization worldwide. They were heavily involved in many UPCI ministries. In June 2020, God opened their eyes to the many issues with the Oneness Apostolic teachings and practices which lead them to the painful yet greatly rewarding decision of leaving behind all their ministry positions and many relationships and connections to truly follow Jesus. This is a decision they have not looked back on with an ounce of regret.
About the Assistant Leader: Ralph Brickley was a member and minister of an Independent Holiness, Apostolic (Oneness) Pentecostal church for nearly 16 years. In those years, Ralph graduated from the Texas Bible College XCell program with a degree in Biblical Studies, served as a Sunday School and Bus Ministry leader, Youth Bible Study director and taught a Faith-Based Drug and Alcohol Rehabilitation program for nearly 6 years. In 2017 God began to expose the fallacy of legalism and self-righteousness to Ralph and by 2018 a Grace Awakening took place, allowing Ralph to see the real Gospel of Love, that it was the Works of Christ that saves us, not our own, and brought the Scripture alive. From that time on DivideTheWord as a blog and YouTube channel was born, leading him to the never-ending effort of supporting those breaking away from false gospels and legalistic control.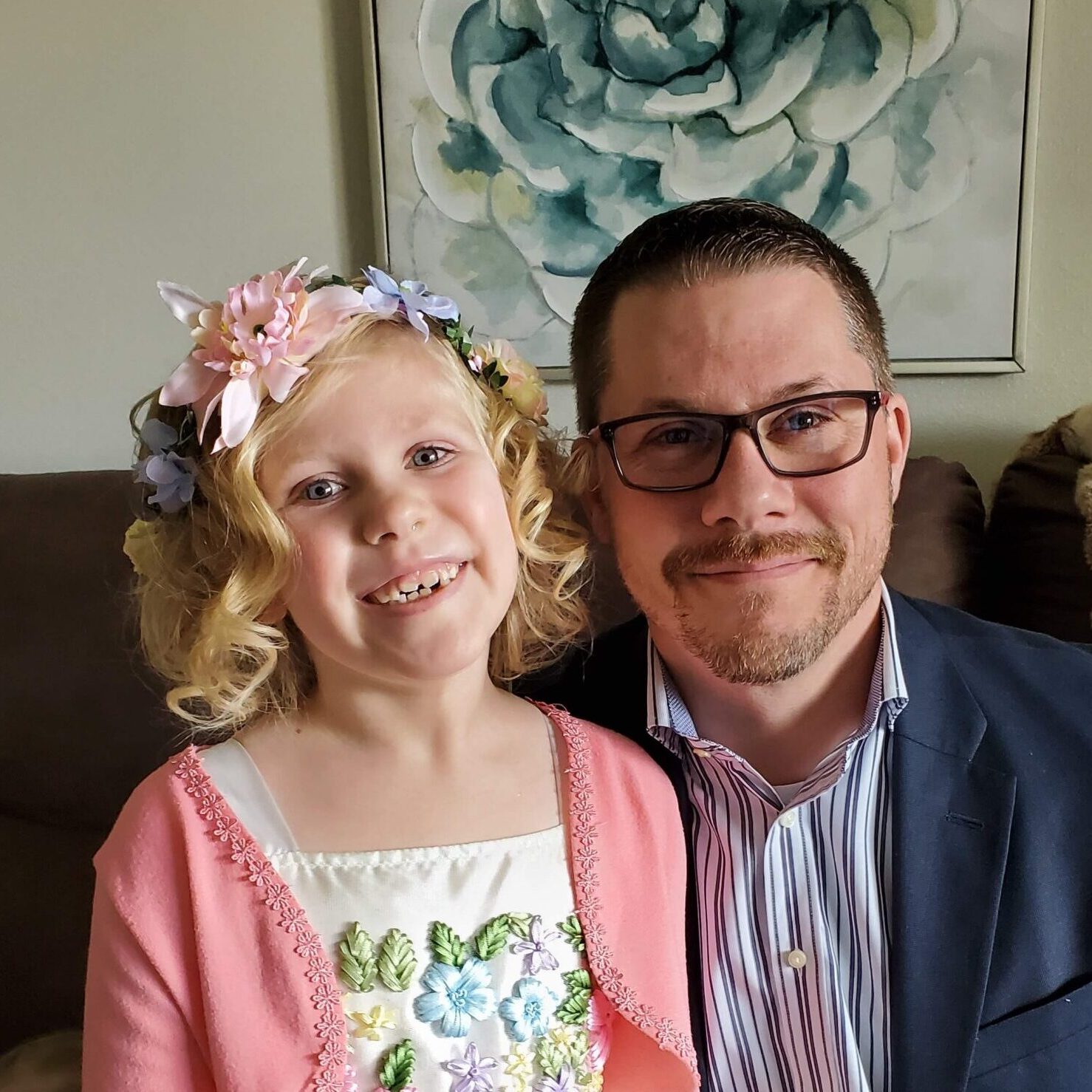 Philemon & Colossians:
Sheri Mahalick
Time: Mondays from 4:30 – 5:30 PM (Central Time)
Start Date: September 18th
End Date: October 23rd (6 weeks)
Recording: Meetings will be recorded and audio files shared with group members only
About the Group: Join us for a six week study of Philemon and Colossians. Philemon and Colossians are often studied together because scholars believe they were written at the same time—during the Apostle Paul's imprisonment. Although jailed, Paul gives us a soaring defense of freedom in Christ. Totaling five chapters and six sessions we will delve into themes including:
The supremacy and sufficiency of Christ (He is enough)
Our position in Christ as believers (we are complete in Him)
Salvation by grace through faith alone (from first to last)
Unity in the Body of Christ (Jesus breaks down every barrier)
An example of gentle leadership in a tricky situation (Paul to his friend Philemon)
And more!
If you've ever struggled with feeling you needed behavior modification, or 'Christ plus something' for salvation, this a group for you.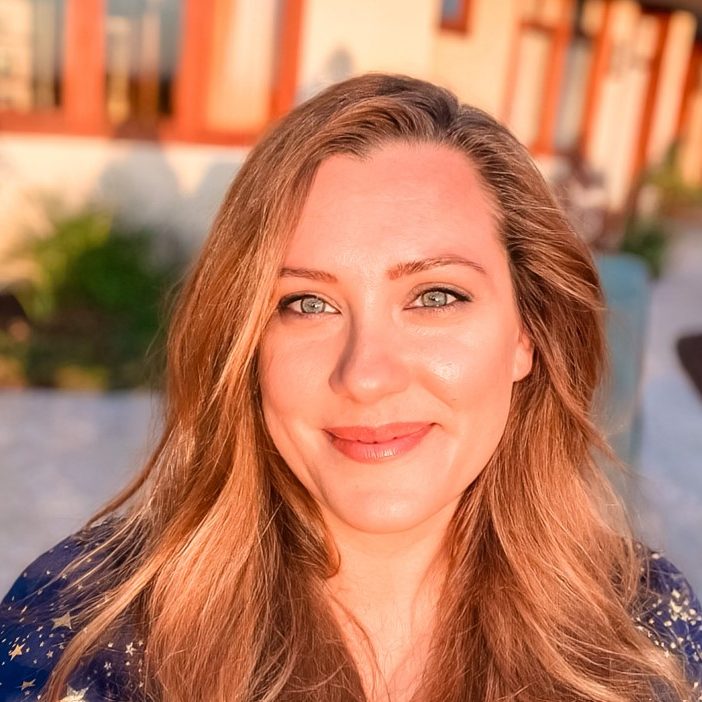 About the Teaching Leader:
Hi! I'm
Sheri
Mahalick, a pastor's wife and a homeschooling mom from a suburb outside of Chicago. Married for seventeen years, my husband was an assistant pastor for part of our marriage before stepping into full-time ministry four years ago, making me a full-time pastor's wife. I teach our little human at home and am currently attempting to train up our newest addition: a golden retriever puppy named Kimo. In another life I was a librarian and payroll manager. Currently, I help teach Sunday school at our non-denominational church, beta read for mystery authors and love to travel, but most of all am passionate about passing on a love for exegetical Bible study. Philemon/Colossians will be my twelfth exegetical study and I'm so excited to share them with you!
About the Assistant Leader: Hey, I'm Natalie! Many of you know me as one of the co-founders of Berean Holiness. I'm excited to have the opportunity to be a part of groups this fall and get to know you all on a personal level. For those who don't know me, I grew up in Independent Pentecostal Holiness churches, graduated Valedictorian of Free Gospel Bible Institute in 2017, graduated with a Bachelor's in Christian Counseling from Hobe Sound Bible College in 2019, and completed my Masters of Biblical Exposition from Liberty University. I have years of experience in children's ministry and community outreach, as well as missions experience from trips to the Philippines, South Korea, Scotland, and three months in Albania. However, walking with believers on their journey out of fear and shame and into a grace-filled understanding of the gospel will forever be my passion. I am praying for you and looking forward with expectation for what God has in store for us as we study His Word!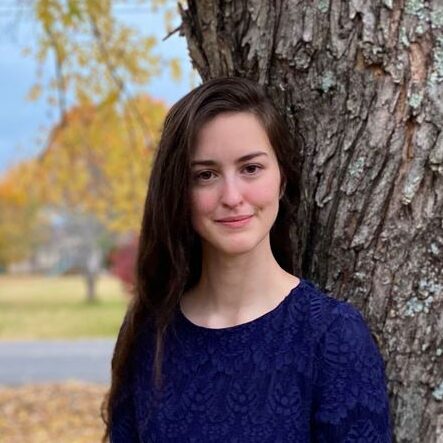 Galatians Bible Study: Saved By Grace Not By Works
Abigail Mayo
Time: Tuesdays from 6:30 – 7:45 PM (Central Time)
Start Date: October 24th
End Date: November 28th (6 weeks)
Recording: Meetings will be recorded and audio files shared with group members only
About the Group: In this group, we will be studying the book of Galatians and learning techniques to study the Bible for ourselves. Get ready to get your pencil out and do the work of digging into Scripture for yourself to see what God really has to say and not what someone wants you to think He is saying. God's Word is full of things He wants you to know and we're going to have the privilege to study that in this session!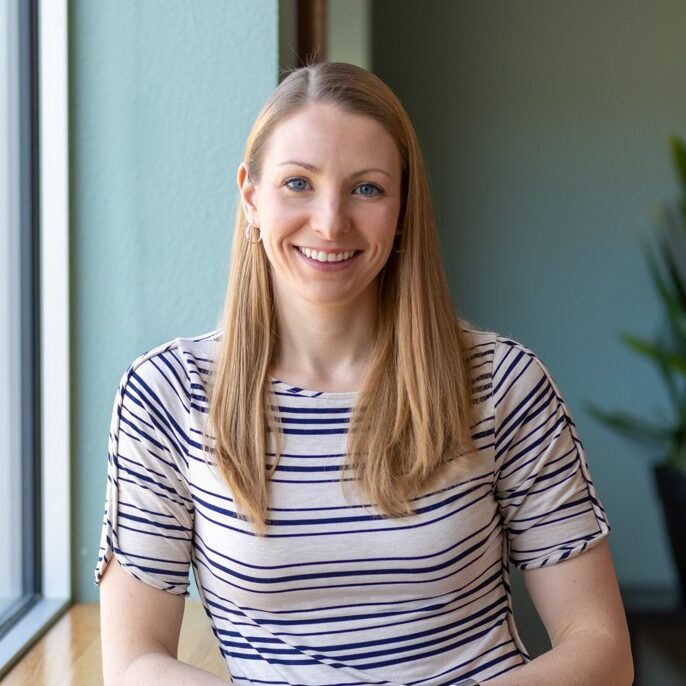 About the Teaching Leader: Abigail Mayo married into the Mayo family 8 years ago; Nathan is her husband and Natalie is her sister-in-law. Having not grown up in a restrictive church background, it was a major and scary step to take to marry into such a family, even though Nathan had left the movement years before. It's been an interesting journey, to say the least, learning more about Holiness, Oneness Pentecostalism and other similar movements but it has been a joy to learn and participate and see people she cares about grow in their faith and become healthier Christians since leaving these movements. Abigail is a proud mom of two daughters, graduate of the Moody Bible Institute, majored in Biblical studies, and is passionate about seeing others be able to study the Bible for themselves.
About the Assistant Leader: Hi, my name is Aurelio Lessey and I'm a proud husband of 3 kids residing in Florida. Formerly a licensed minister within the UPCI which I was a part of for 16 years. Currently volunteering as an assistant group leader for Berean Holiness and have a Christian Youtube Channel, Keepin' It In Context, with the goal of empowering Christians to experience a healthy relationship with Christ and a balanced understanding of God's Word.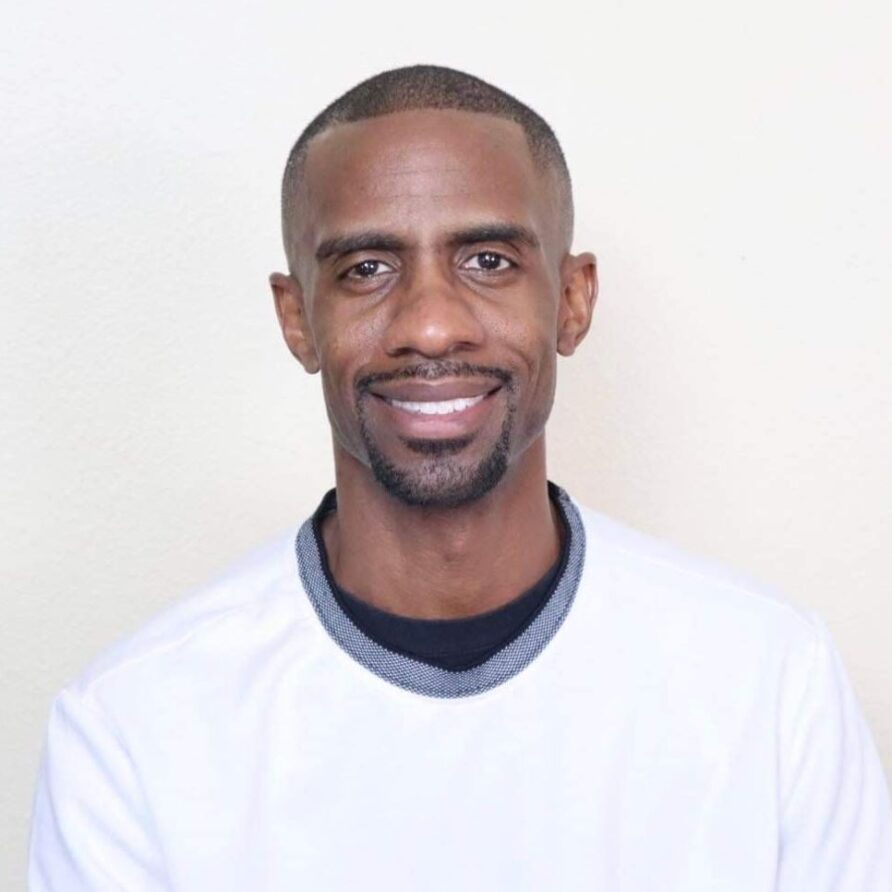 Community groups are part of our premium content, and as such, are on a donation basis (any amount is accepted, $35 suggested for those who are able). All donations go towards the ministry of Berean Holiness. We greatly appreciate your generosity as we grow as a nonprofit organization and endeavor to better serve/support fellow believers through difficult transitions.
What Participants Are Saying…
"I have been in two Berean Holiness groups so far and they have both been extremely helpful on my journey of leaving the UPCI. The first group helped me disentangle specific unbiblical doctrines and the second one was a study of Romans, in which justification by faith and salvation in the epistles was beautifully presented. I would encourage anyone who has concerns about or is leaving a hyper fundamentalist church to sign up for a Berean group study. You won't regret it!"
– L.C.
"I was born and raised within the oneness apostolic movement. For many years I lived in shame, guilt, fear, uncertainty, and confusion. I experienced many seasons of depression and anxiety due to my personal experience within the church. I knew my relationship with God was so much more than my outward appearance. For example, I was taught to believe that women that wore pants and called themselves Christians were in fact not Christian and were condemned unless they repented and changed. This would only confuse me even more since I would witness Christians outside the Apostolic/Pentecostal movement be more on fire for Christ than those within the movement. These "condemned Christians" had more love, mercy, and grace toward others than I had ever seen before. They genuinely looked happy living for Christ. It took me years before I actively started to search for the truth and that's how I found Berean Holiness. I felt like this was confirmation from God! I decided to join the Safeguards or Stumbling Blocks community group this Spring of 2023 and it was the best decision I made! I have learned so much and have gained the confidence needed to continue pursuing the truth. There IS freedom in Christ and this is only the beginning of my journey."
– A.S.
"This group has been very enlightening. It's so helpful to see people from different walks of life come together to encourage each other to grow in their spiritual journey, rather than throwing spiritual relationship away because of differing opinions. We are told over and over that God isn't afraid of our questions, but to see this in action, to see valid questions with careful and thoughtful answers, is refreshing."
– Anna S.
"I was so encouraged to meet with a group of growing Christians who are also doing hard things – disentangling from unbiblical mindsets. Knowing I'm not crazy and not alone was strengthening."
– Julie F.
"Berean Holiness Study groups has been exactly what I needed when leaving UPC. I knew what I had been taught was not biblically correct and these groups helped me to ask the right questions and showed me how to research and study the Bible in context. Berean Holiness has played a huge part in finding the true gospel and growing my relationship with Jesus. I have such a deeper relationship with the Lord because of these small group studies.
Also- this ministry and the people I met in the small groups have acted as my church family and have provided loving/ wholesome fellowship in a time when I was desperately needing it."
– A.B.
"I recently left my Church due to legalism, doctrinal error, man-made traditions and standards & spiritual abuse. I had no idea what to do or where to turn, I felt alone and uncertain. I do honestly believe that Berean holiness was a God-send because I was able to talk with others who had gone through similar experiences. I had help and resources to grow deeper in relationship with God in a healthy manner and the fear was removed and replaced with grace through faith in Christ."
– Jasmine W.
"We were both very positively impacted by being a part of this group. It has allowed us to not feel so isolated and alone. We were able to personally connect, through the zoom meetings, with others who were in similar situations. With those who were right there with us at the start of their journey we found companionship. With those who were farther along and already in new, healthy church bodies we found hope. We give this experience a 10 out of 10. We would highly recommend it."
– Jason and Vanessa
"Berean Holiness has given me a sense of community and encouragement in the Lord. I was able to find fellowship and was empowered to dive deep into scripture and stand by the word of God unashamed. It strengthened my relationship and identity within Christ. This group allowed me to truly disentangle false teaching, distortions, misconceptions, and confusion. I have been able to put my trust in God that while I may have left a church, that doesn't mean I have to leave Him! I even felt comfortable enough to seek out a new church outside of Legalism and gained so much confidence and community. This group helped me to feel safe and loved while I was on a journey of learning what the Bible says about faith, salvation, and holiness. I feel confident to read the Bible for myself now and spend time in His word. I think if I did not have such a strong group that Berean Holiness provided which supplied fellowship and encouragement, I would have gone through this process feeling much more lonely and less comfortable to step out in faith."
– Julia
"Signing up for the "Transitioning to a Healthy Church" group was a great decision for my husband and I. It helped us to see that there were many others (specifically couples) who were in similar circumstances as we were in. Community is so beneficial when attempting to navigate through challenging decisions as leaving the church we have been at for over 20 years. Thank you, Berean Holiness, for your boldness in answering the call to lead in this so-needed area."
– Judy
"I am so grateful for the work that Berean Holiness is doing. Leaving a hyper fundamentalist church can be extremely scary and lonely, but Berean Holiness helped me to see that I wasn't alone in my understanding of the Bible. They have put so much time and effort into thorough Bible/history research and laid it out in a way that a busy mom, like myself, can understand. I'm so thankful that Natalie has stayed willing to take on the backlash that she does, so that people like me can flourish outside fundamentalism. And most importantly, they help us grow in our walk with Jesus, instead of feeling like we have to throw in the towel."
– Ashleigh B.
"This community and group has been such a blessing and has opened my eyes to the truths of the scriptures. Really enjoyed being a part and being able to ask questions and conversation in a safe environment."
– DeLayne
"I can't recommend Berean Holiness Community groups enough! I started on a journey, through prayer, at the beginning of the year asking God to remove all religious lenses from my eyes and let me see scripture for what it is & not how its being/has been manipulated or taken out of context. I joined a group that covered the Oneness Apostolic Gospel vs. The Biblical Gospel because I thought there was no way there could be a difference & it intrigued me. Being at a place of my heart, mind, and eyes being opened to whatever God wanted to show me, I SAW things I had never seen or really completely understood, or was taught the scriptures COMPLETELY out of context. Seeing things CLEARLY for the first time was life changing for me. Especially having been in an environment for 35 years where we have been indoctrinated with "we have the truth & the whole truth". The revelation I received (and am continuing to receive) was something I was NOT expecting, but it's been truly life changing for me.
My walk with God has become deeper than ever before because I'm diving in and searching the scriptures with a renewed mind & heart. I was challenged to search the scriptures & to view them within context. The revelation that the work at the Cross was enough, Jesus' sacrifice was enough, His grace is truly enough had me in tears during one Bible study.
This was a completely different narrative than I had heard all my life. I am truly thankful for their ministry & all the time and energy that's being invested into this incredible resource. I would challenge and encourage anyone wanting to deepen their walk with God, dive deeper into His word, be able to discuss the scripture with like minded believers, to join a group & see what God has for you ♥️ "
– Cat